Gbot v1.4 beta (Preview)
- Added Speedhack
- Added the new attack system for the bot.
Soon the new dps rotation system will be available.
If you want to contribute to the project pease have a look into:
https://gamebotdev.forumattivo.it/t1401-need-help-for-swtor-bot#12123
GBot v1.3.3 beta
It will be soon available again for free, with reduced functionality.
GBot v1.3.0 betaThis version will be firtsly available only for official members, until a demo version is ready.
Changelog:
1) Added an experimental pve bot system.
Features:
- Moves the player using a pre-recorded path.
- Uses random path adjustement and jumps to avoid obstacles.
- Auto attack with a user customizable rotation.
- Melee and ranged style combat.
- Uses recover abilities for player and for companions.
- Uses stimpacks in dangerous situations.
- Uses autobuffs.
- Auto loot corpses.
To Do for the PVE Bot:
- A system to send pet to sell grey objects.
- A system to use res by using probe when you die.
- Multiple profiles for multiple classes.
GBot v1.2.0 beta
Changelog:
1) Added a simple path system that you can make your player to follow.
Paths can be saved and loaded. Next will come a pve exping bot.
2) Changed a bit the follow/stick algorithm to be more human.
GBot v 1.1.2 beta
Changelog:
1) Added a delay timer for jumps when following a target. It is expressed in milliseconds so 1500 = 1,5 seconds.
GBot v 1.1 beta
Changelog:
1) Added the new radarHUD. You can use it to see mobs and players and your current target around you with a limit of 135 in game meters. This hud can be resized and moved around the screen.
Pressing + and - buttons will let you zoom in and out.
Pressing O and [] buttons will let you filter out mobs or players from the radar.
Moving the mouse pointer over a player will let you see some few info like energy/rage and hp plus level.
2) Changed a bit the stick system to look more natural. Now if the follow fail the bot will try to use jumps for little objects.
Bugs:
1) Solved some bugs during log-in and log-out of the main app.
4) Solved a bug that caused the app to block during computations.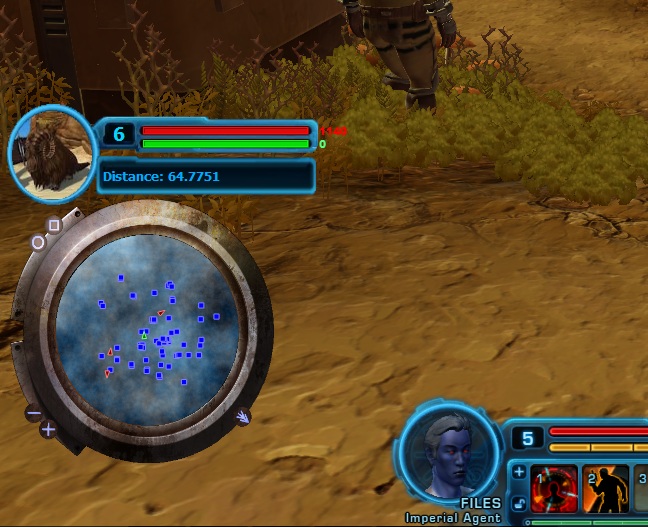 (Old) GBot 1.0 Beta:
Tomorrow we will release the first version of the future Swtor Bot (now it isn't

)
This is only for testing purposes, that means that, probably, is full of bugs.
Currently only the "Hacks" section is enabled but in a limited way (Sorry but without protection some advanced hacks could lead you to perma ban and put us in trouble.).
We are currently working on:
- An advanced Radar HUD (limited to 135 in game meters, due to swtor limit on sending us info)
- A series of pvp hacks (teleport, fast travel, teleport on target, eye of killrog( hehehehe

), jumps, stick on target, assist, speed hack)
- A Battleground/exping BOT.
- An advanced Map editor for the Bot.
- A Skill Editor for the Bot.
Time to work on this project is very limited, and can take a lot to complete.
As usual all hacks from our community are intended to be fully safe.
What we are asking you in this testing phase, is to not abuse of this tool and to report bugs to let us improving GBot during his developement.
Installation:
1) Download and extract QT 1.8.0 Dlls. (only once)
2) Download and extract Gbot.exe in the same directory.
3) Run the app with admin rights.
Thank you for your time and patience